Yesterday, New Yorkers woke to a frosting—well, more like six inches—of snow. Snow-day sounds followed hard upon: ice scrapers scratching, snowplows beeping and neighbors cursing and threatening to leave home, hearth and spouse for Florida.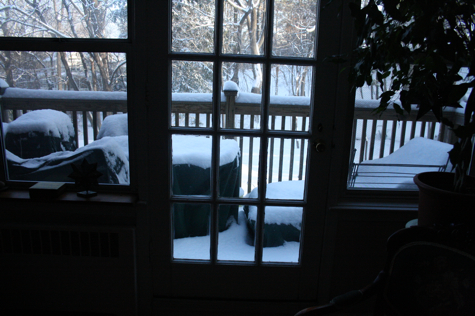 I zipped my lip.
I love snow. I feel the delight for two feet of powder—and more on its way—that only another frost-deprived, third-generation Californian can appreciate.
It never snows in California.
In the San Francisco Bay Area, where I grew up, we had two seasons: temperate and temperate-with-fog-and-rain. When I moved east, New York's four distinct seasons were a revelation.
There's something deeply satisfying about seasonal rhythms. You feel a restless anticipation as one cycle peaks. Then you start to notice, like old friends, the next season's harbingers. Temperatures change, gradually at first, but then moving to exciting—at least for Californians—hot and cold extremes. And each quarter brings unique flora extravaganzas: spring's blossoms and luscious-leaved verdancy, summer's fruit-heavy harvest, fall's glorious, fiery leaves and winter's denuded branches blanketed in powder.
When my children were young, snow days were jubilant holidays. Padded in snowsuits, hats, scarves and mittens, they spent the day sledding nonstop into dusk. I saw them once or twice when they clomped home to peel off ice-encrusted outerwear. They sipped cocoa, re-donned gear, warmed and fluffed from the drier, and headed back out to the hillocks.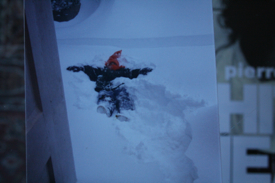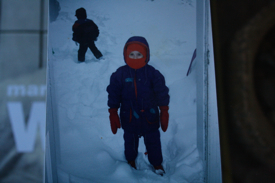 I made pots of soup or stew for dinner and yeasty homemade bread spread thickly with sweet butter. I'd usually whip up a quick cake or batch of cookies as well. None of us ever got fat.
It was a magical time.
Today with one child grown, one in college and one in high school, I don't fuss over melted snow in the foyer, soggy mittens or a barking boxer dog panicked he'll be left out of the sledding action.
My teens are more likely to spend snow days buried in blankets, stealing a few more hours of sleep to recharge their expanding, disobedient minds and bodies.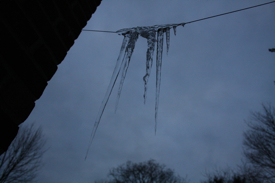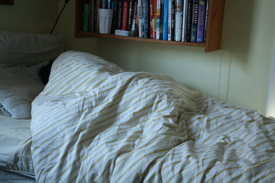 Just as well I'm not burdened with puddles, piled coats and extra housework: Today I'm glued to a laptop for eight-hour stretches, banging out marketing copy and blog posts. I have email to tackle, a mile-long Evernote to-do list, and ever-present Twitter in a browser window…
Just as well those messy, noisy, magical snow days are over. Right?
Never too old for comfort food.
But since my kids still appreciate home cooking, when bodies emerge from duvets, they usually find comfort-food. And, hell, a batch of cookies, too. It only takes a few minutes—especially with these easy Old-Fashioned Mincemeat Drop Cookies.
Vintage cookie recipe from the San Joaquin Valley
I pulled the recipe from my grandmother's crammed receipt card box. For the record, those soft-voiced, mid-century scratch cooks were fierce culinary over-achievers: No plain old chocolate chip and oatmeal cookies for them. My grandmother and her friends competed ruthlessly—in their bridge-playing, Edwardian ladylike fashion—to create delicious, one-of-a-kind sweets.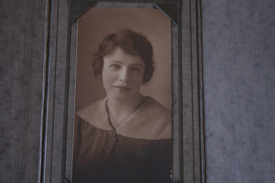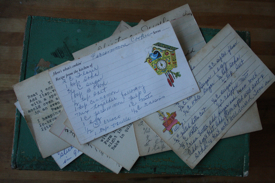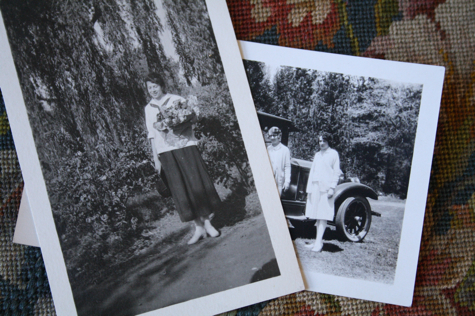 Their baked goods often relied on backyard fruit, berries and nuts—like my grandmother's recipe for persimmon cookies. Very likely the recipe was created to use up the pesky persimmons that grew near her driveway: The fruit hung on fecund, arching branches, threatening to drop in exploding orange bombs on Grandmother's ice-blue Ford Falcon.
Mincemeat cookies, fragrant with spices and studded with raisins and nutmeats, were another favorite.
For an A-mazing Treat, try making these cookies with Homemade Mincemeat with Garam Masala. Jarred mincemeat also works perfectly.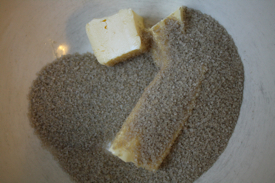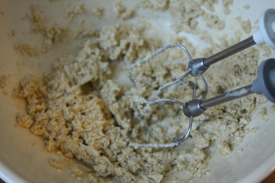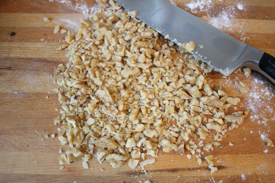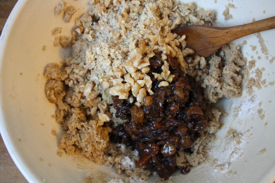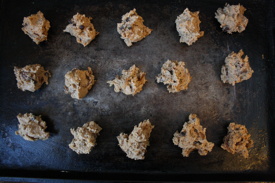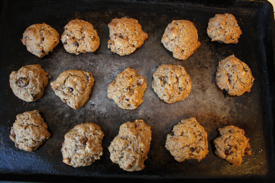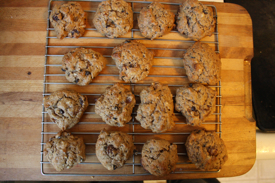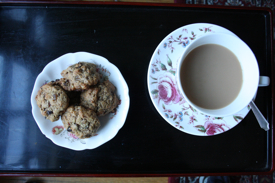 Old-Fashioned Mincemeat Drop Cookie Recipe
1/2 cup butter
3/4 cup Demerara sugar
1 teaspoon vanilla
2 eggs
2 cups flour
1 teaspoon baking soda
1 teaspoon ground cinnamon
1/2 teaspoon ground nutmeg
1/2 teaspoon ground allspice
1/4 teaspoon ground cloves
1/2 teaspoon salt
1 cup mincemeat
1/2 cup walnuts or pecans, chopped
Preheat oven to 350 degrees.
In a large bowl, cream butter and sugar with an electric beater—or a whisk and strong arm.
Add vanilla and eggs, one at a time, beating mixture until fluffy after adding each egg.
In a separate medium-sized bowl or a large measuring cup, blend flour, soda, spices and salt.
Mix flour-spice mixture into creamed butter and egg mixture in two portions, beating well after each addition.
Stir in mincemeat and nutmeats. Purists use a wooden spoon to avoid breaking up the nuts. I use the electric mixer on its lowest speed and don't see any difference.
Drop the dough onto a greased cookie sheet in rounded tablespoons. Bake 8-10 minutes until cookies are puffed and bottoms are slightly golden.
Allow cookies to cool slightly on sheets for a minute or two. Remove cookies to a rack to cool.
Makes 2 dozen cookies.