In our carb-count-obsessed culture, I'm embarrassed to confess my weakness for potatoes. I adore spuds cooked just about any way—baked, oven-fried mashed, roasted, boiled and added to soups and pastas.
Yes, I know theoretically potatoes aren't unhealthy. It's all about moderation. Reasonable servings. Portion control. Unfortunately, I haven't mastered these restraints. Especially with Fried Spuds.
That's why I love Shrove Tuesday—aka Fat Tuesday or Mardi Gras. When this pre-Lenten holiday rolls around—tomorrow—culinary indulgence is not only forgiven, but encouraged. Fried Spuds hold place-of-pride on my Shrove Tuesday Pancake Dinner Menu.
On Fat Tuesday, or anytime, these crispy potatoes round out meals beautifully: Fried Spuds turn otherwise plain fried or scrambled eggs into a full, satisfying breakfast, brunch or dinner.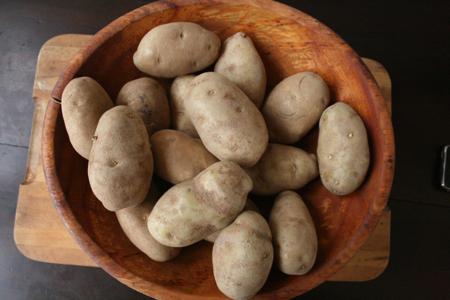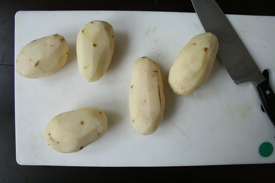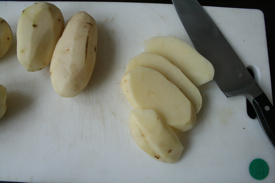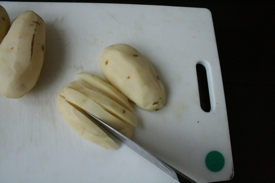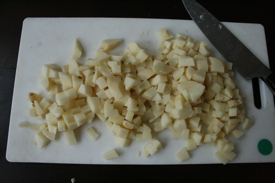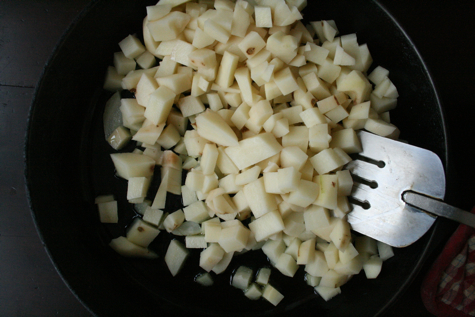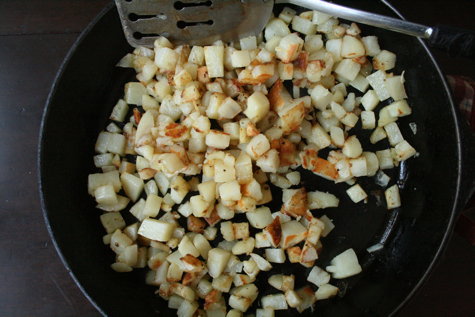 While Fried Spuds are cooked with mild safflower oil and seasoned plainly with Kosher salt and freshly ground pepper, they're also heavenly prepared with:
Olive oil
Crushed garlic
Oregano, rosemary and/or basil
Grated onion
Fried Spuds Recipe
4-5 medium russet potatoes
2 tablespoons safflower or other mild oil
Kosher salt and freshly ground pepper to taste
Peel potatoes and cut into ½" cubes.
In a heavy skillet over medium-high flame, heat oil.
When oil is hot, throw in cubed potatoes, tossing them to coat with oil. Fry for around 5-6 minutes, stirring occasionally.
To speed cooking time, cover pan with lid, reduce flame and steam-fry potatoes 2-3 minutes to cook them through.
Remove lid and continue to fry, letting moisture evaporate and potatoes cook to golden brown, around 10-15 minutes
Serves 2, if I'm at table. Otherwise makes 4-6 portions.