Summer's here and we're headed to Positano.
Mr. CopywritersKitchen and I will lounge under a striped umbrella on the gravel beach.
And walk up the footpath to our Airbnb casa.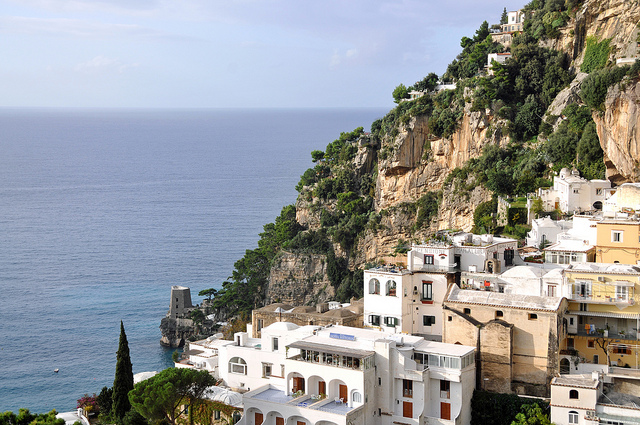 Or we may go to Venice and hang out on the Lido. I love overcast days when you have the whole sandbar and gently lapping Adriatic to yourself.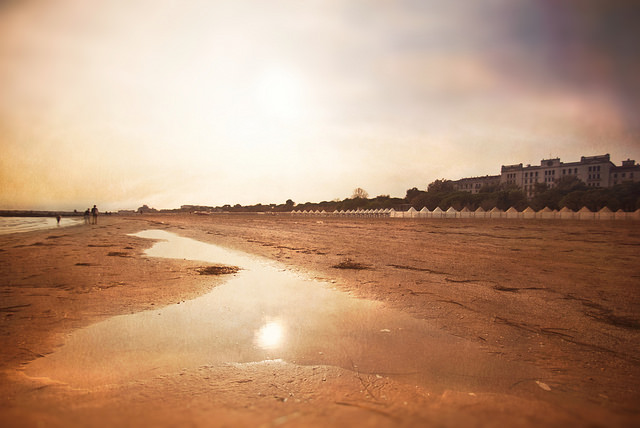 Or maybe we'll toodle south to Taormina, have dinner at Al Saraceno and watch Mount Etna spew red lava into the smoky night sky.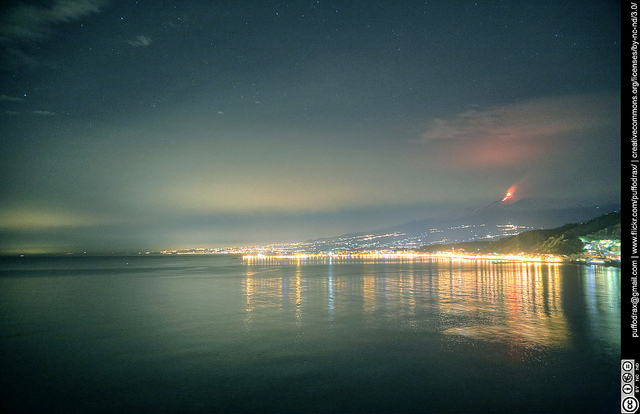 Italy—for the price of a drink
Luckily we don't have to buy plane tickets, use vacation days or download Italian language apps to enjoy summer in Italy. And neither do you.
Just mix yourself a Negroni.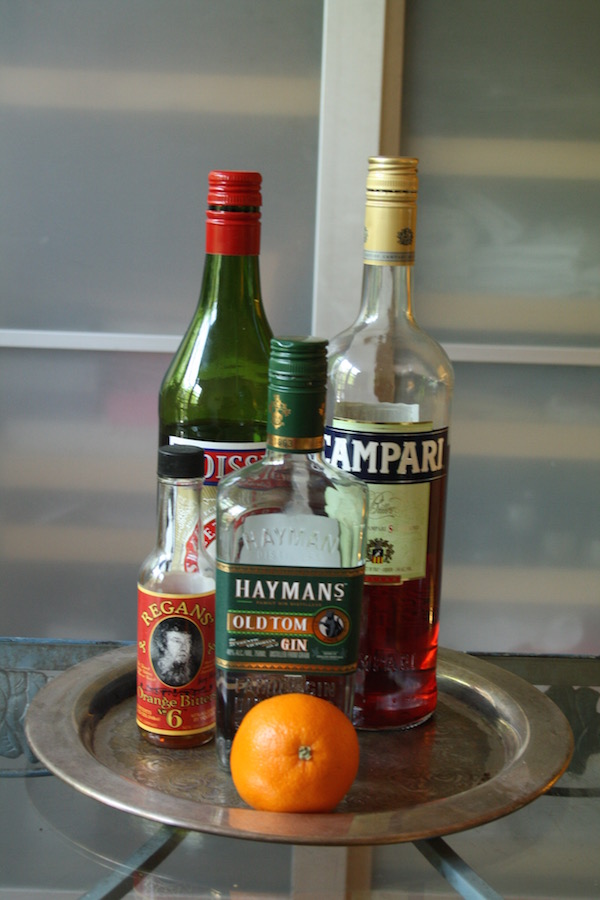 One sip of this carmine red, icy cold, alcohol-heavy, bittersweet cocktail will hurtle you across the ocean and land you at a little Italian café.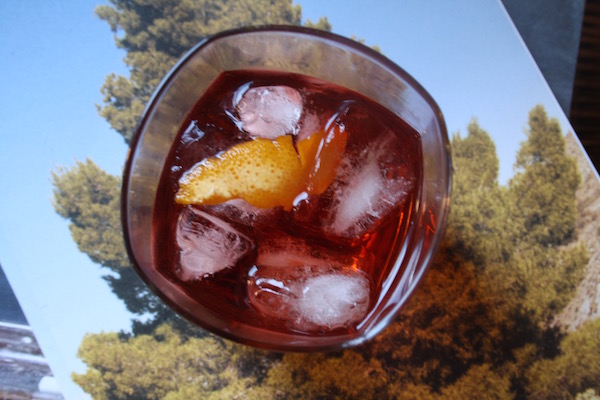 It absolutely doesn't matter where. Any little café in Italia is divine.
Kick off your heels, put Jula de Palma on Spotify and blend the following….
Classic Negroni Cocktail
1 jigger (1½ ounces) good gin. I like Hayman's Old Tom Gin.
1 ounce sweet red vermouth
1 jigger (1½ ounces) Campari
2-4 drops orange bitters (optional)
Slice of orange zest
Pour liquors into a shaker. Add a cup of roughly cracked ice. Cap the shaker and shake vigorously until outside of shaker frosts.
Run the orange zest along the rim of a martini glass if you want your Negroni straight up. Run zest on rim of an on-the-rocks glass if you want it, er, on the rocks.
Strain the Negroni into the martini glass. Or fill the on-the-rocks glass with large ice cubes and pour the strained Negroni over the rocks. Plunk the orange zest on top. Volare.

Serves one.

---

Positano photo courtesy of Dennis Jarvis
Venice Lido photo courtesy of Stephan Wita
Taormina photo courtesy of puffodrax