When I think about my summer romance with this tall Cuban cocktail, I hear the Black Eyed Peas' lyrics, "… you're so 2000 and late…"
As the mother of two teens and a young adult, I'm resigned to retrograde status. So, yes, I admit I came late to mojitos. The cocktail's popularity peaked several years ago.
But really. Classic cocktails don't go out of style, do they? This cooling mix of mashed mint, lime juice and white rum isn't going to "go gentle into that good night"—just because the mixological crowd moves on to the next shiny cocktail shaker.
You'll find lots of mojito recipe variations. Sweeteners range from pure sugar cane juice, to simple syrup to granulated sugar.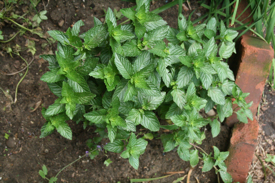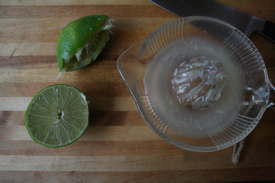 My extra minty mojito incorporates a mint-infused simple syrup.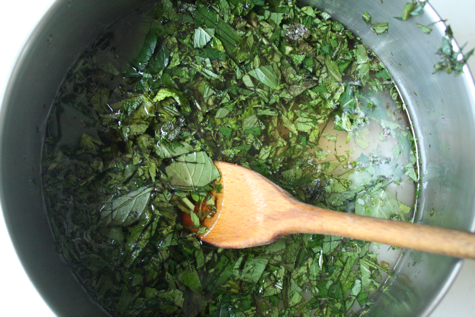 But in a twist on the "dirty mojito," I also add a tiny bit of Demerara sugar to the mint leaves as I muddle. I find this extra grit helps release more of the mint leaves' flavorful essential oils—and the raw sugar also adds just a hint of molasses to the drink.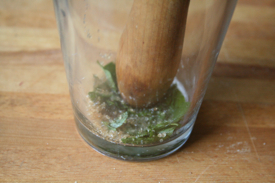 Classic Mojito recipe
For each mojito you will need:
A handful of fresh mint leaves, about ¼ cup
Pinch of Demerara or raw sugar
1 jigger Mint Simple Syrup, see recipe below
1 jigger white rum
Juice of one lime, strained
Sparkling water, preferably San Pellegrino
Cracked ice
Lime slices and sprig of mint for garnish
Set aside one mint sprig for garnish. Wash and pat-dry remaining mint leaves, removing stems.
Squeeze and strain lime juice.
Place remaining mint in a tall glass and add sugar. Using a bartender's wooden muddler or the end of a wooden spoon, muddle the mint and sugar, mashing it gently to release the mint's oils.
Add Mint Simple Syrup, rum and lime juice. Stir to blend.
Fill glass with cracked ice. Add sparkling water to fill glass. Stir gently and garnish with a lime slice and sprig of mint.
Mint Simple Syrup Recipe
1 cup sugar
1 cup water
1 packed cup of mint leaves
Wash, pick over and chop mint leaves, removing stems.
Combine chopped mint leaves, sugar and water in a medium sauce pan.
Bring syrup to a boil. Lower heat and simmer for 1-2 minutes. Turn off flame and let syrup cool to room temperature.
Strain syrup and store in airtight container in refrigerator.
Makes about 1 cup.