Grilling season can be tricky for vegetarians and vegans.
Yes, you can fill up on salads and sides.
But what you really want is a delicious, filling, flavor-packed burger that doesn't apologize for being meat-free.
This is it.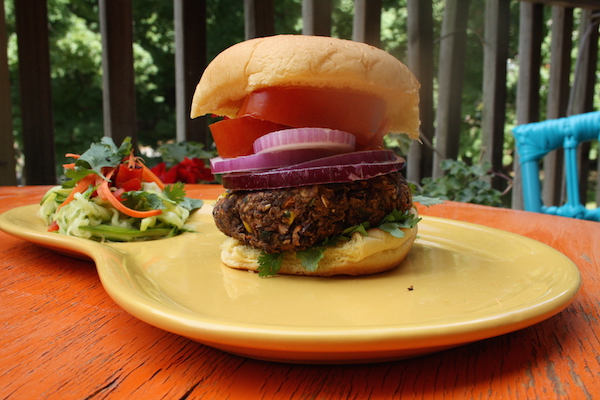 A mix of roughly mashed black beans, sweet corn, fresh cilantro, pungent purple onion and homemade chili powder, these gluten-free Spicy Black Bean-corn Burgers explode with intense flavor and texture.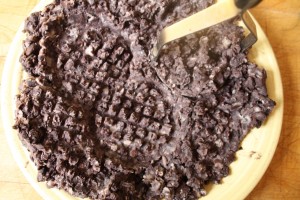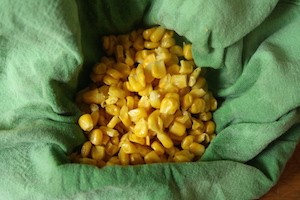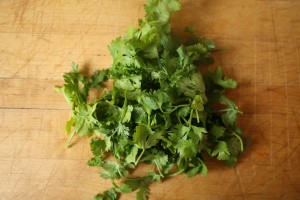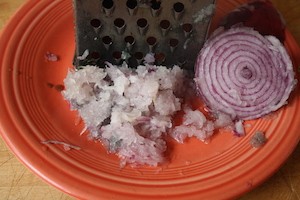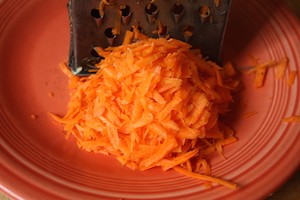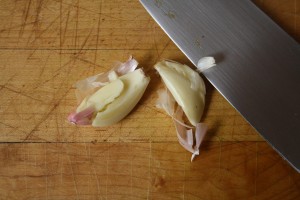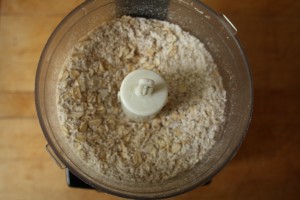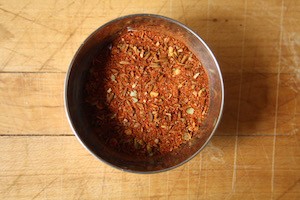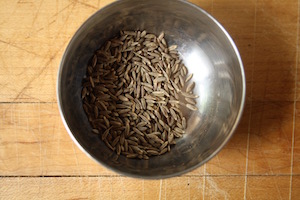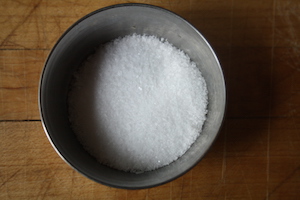 Lay these on a picnic table and watch how quickly carnivores convert: the easy-to-make black bean burgers disappear faster than T-bone and dogs.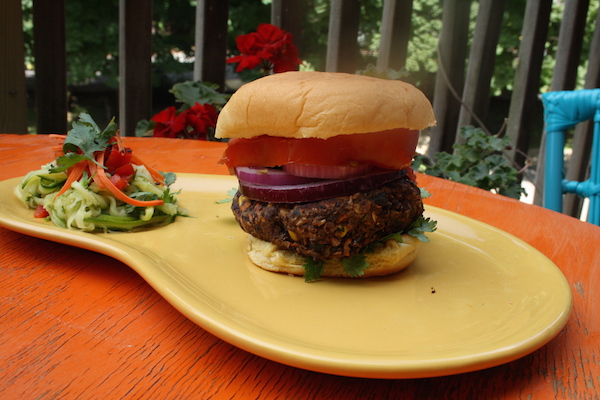 Following Weekend Cookathon protocol, I make a big batch for Mr. CopywritersKitchen and myself. This recipe serves 8. Layered between sheets of wax paper and covered tightly in a flat glass storage container, burgers freeze, thaw and fry up beautifully.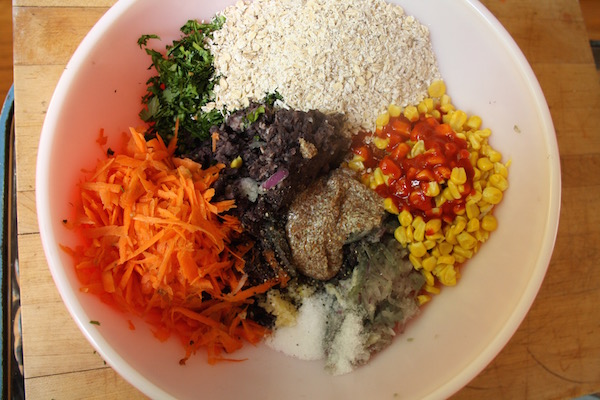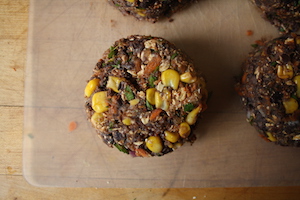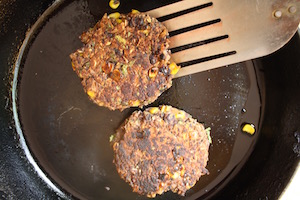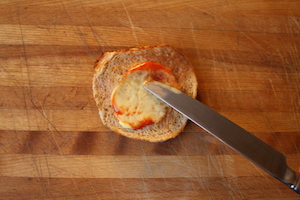 The gluten-free burgers are also perfetto for tailgate picnics.
For a quick—and amazing—weekday dinner, pair with Crispy Oven-fried Potatoes or Crispy Oven-fried Yams.
Best Spicy Black Bean-corn Burgers
3 cups black beans, or two 15.5 ounce cans, rinsed and drained, liquid reserved
1 "flax egg"—1 tablespoon ground flax plus 2 tablespoons water
1 cup rolled oats, ground
½ cup frozen or fresh corn kernels
½ medium red onion, grated
2 carrots, peeled and grated
½ cup chopped fresh cilantro—use more or less to taste
1 clove of garlic, crushed
Two teaspoons homemade chili powder—or use store-bought
1 teaspoon cumin seeds, slightly ground with mortar and pestle—or use ground cumin
1 teaspoon onion powder
Dash of Sriracha sauce
1 teaspoon kosher salt
Black pepper, to tase
1 tablespoon oil
Buns or toasted bread
Garnish:
Lettuce
Sliced tomatoes
Thinly sliced red or Vidalia onion
Sliced avocados
Mustard
Catsup
Vegan mayo
Sriracha
If using dried beans, rinse and pick over a pound of black beans. To cook beans in a crock pot, follow bean slow cooker directions here. To cook on stovetop, follow directions on bean package.
If using canned beans, drain and rinse beans, reserving about 1/2 cup bean liquid.
Place beans in a large bowl and mash with a potato masher or fork, adding a bit of reserved bean liquid if mixture seems too dry. You want a rough mash, rather than a purée—see photo above.
Mix ground flax seed and water. Set aside.
Using a blender or mini chopper, grind oats. Add to beans in bowl.
Place corn in a cloth napkin or towel and squeeze out extra moisture. Add corn to beans/oats in bowl.
Grate onion. Add onion and its juices to bean mixture in bowl.
Grate carrots and add them to bean mixture in bowl.
De-stem, wash, spin and chop cilantro. Add to bean mixture in bowl.
Add garlic, chili powder, cumin, onion powder, Sriracha sauce, salt and pepper (to taste) to bean mixture in bowl.
Add reserved "flax egg" to mixture in bowl.
Using a large wooden spoon or your hands, lightly toss and mix ingredients in bowl until evenly and thoroughly mixed, being careful not to over mix and compress ingredients.
Using a lightly oiled half-cup measure, divide mixture into same-size mounds. You should have around eight 1/2-cup portions. If you have leftover mixture, divvy it up between the eight portions.
Form the mounds into firm patties and flatten sightly.
Place patties on a cookie sheet lined with wax paper. You may freeze the patties at this point, placing them in a wax paper-lined, flat glass food container. Separate layers with wax paper and cover container tightly with a lid.
If using patties immediately, let rest and dry slightly for 15-20 minutes on wax paper-lined sheet.
In a frying pan, heat oil over medium high flame. Carefully slide patties into frying pan. Immediately turn flame to low and slowly fry the patties. After 15 minutes, carefully flip patties and fry for another 10-15 minutes—this is a moist mixture that requires slow, steady heat to cook the inside of the burger without burning the outside.
When patties are cooked, turn off flame and let patties sit in frying pan while you prepare buns.
Toast buns. These are delish spread with a mixture of vegan mayo and Sriracha sauce plus your favorite condiments, see suggestions above.
Serves 8.